Do You Have A Project We Can Help With?
How about Your Infrastructure?
Interested to learn more about the Condition of your tracks?
Try our excellent tools!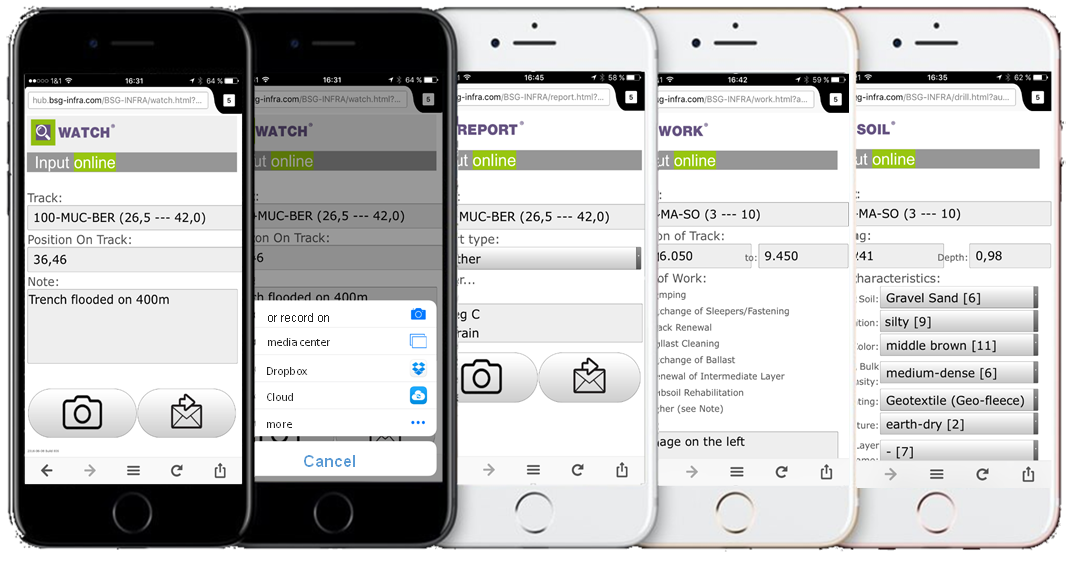 GET IN TOUCH
BSH is a Construction Project Management & Maintenance Management Company focused on Railroads.
BSG-Infra is an Expert´s Solution to store and analyze any kind of condition data of Infrastructure (Road/Railroad).
BSH is also a Development Company and specialist in Agile Project Management on Jira/Confluence.
BSGeocsopie is a highly effective and extremely efficient Subsoil Investigation Tool for Railway Infrastructure.
We are always happy to help. Please contact us and let us know, how we can help you.
Logistics Management
uh-admin
2017-04-02T09:09:28+02:00
BSG-INFRA Expert´s system
uh-admin
2017-04-02T09:25:00+02:00
CPT – SBBS Drilling Technology
uh-admin
2017-04-02T08:26:11+02:00
Our Clients Say
"Regarding your BSGeoscopie services on site, I had very good feedback from our site engineers, also regarding the logistics of your work unit. Thank you for that."
"I am thrilled. Your results are in line with my visions and those of our R&D department. A great job. Hats Off!!!"
Trusted Partnerships
Railway Authorities and Companies, we were allowed to demonstrate our competence and with whom we had the honor to work together.
Please allow us to learn more about your project, provide us some main technical details and your budget.